Our Brands
Discover our two main brands, available to buy in wholesale pack sizes with no minimum order. You can choose plastic-free, pre-packaged items, or opt for zero waste bulk from 2.5kg bags for a packaging free option.
The Raw Chocolate Company
Chocolate with Soul
For the adventurers, the wonderers and the fun! Hand-crafted chocolate to put a smile on your face.
Award-winning chocolate made with organic, minimally processed cacao to ensure the end results are raw, vegan, organic and delicious!
SHOP NOW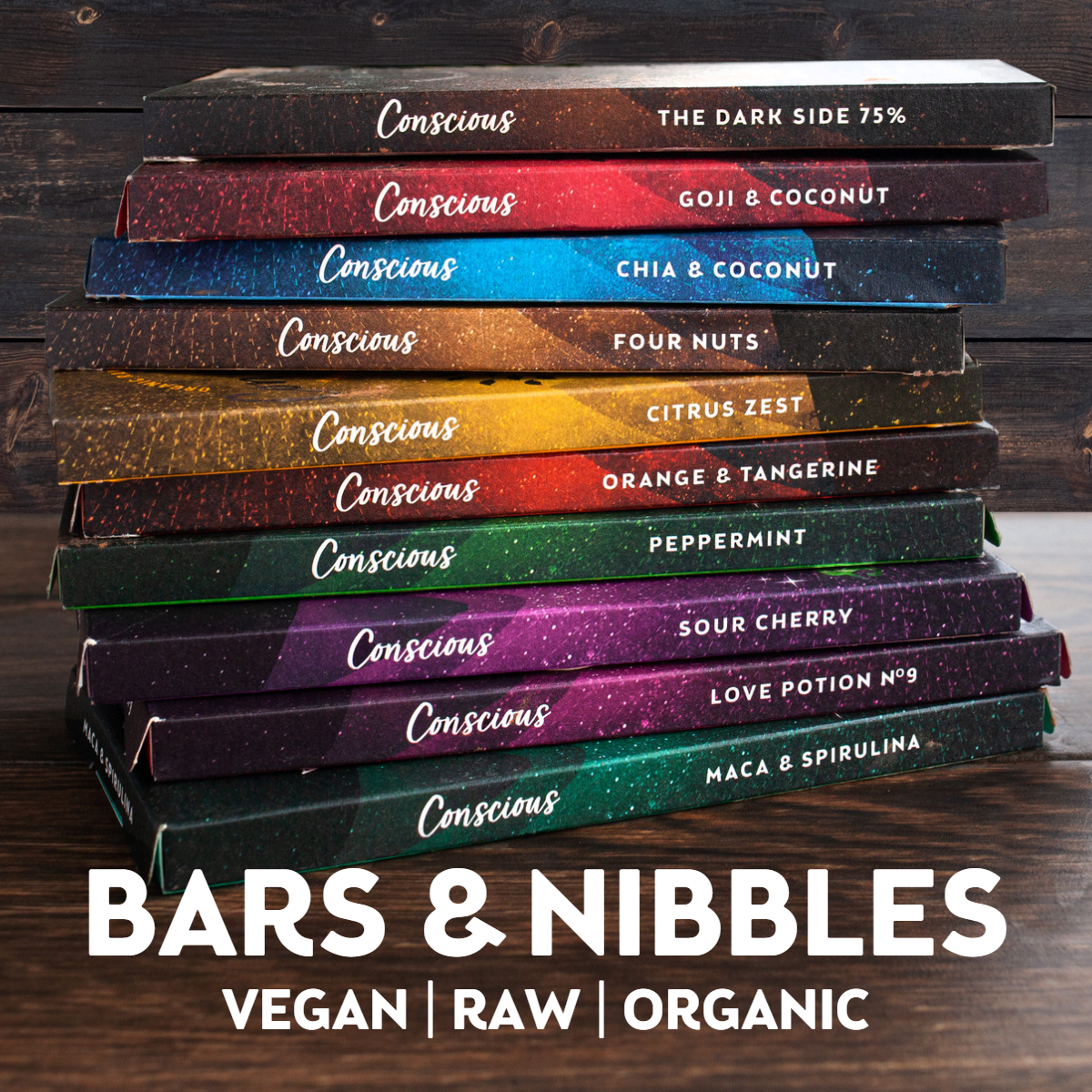 Conscious Chocolate
Chocolate on Another Level
Magically infused with universal passions, the Conscious range exudes deep cacao flavours and the essence of magic and nature combined.
Deliciously divine, Conscious Chocolate takes the finest raw ingredients casts them into award winning vegan chocolate, made in the UK.
SHOP NOW
Dedicated to Quality
At Adar Chocolates, we have a passion for quality ingredients. If you're looking to create your own chocolate line, we can help from start to finish including; sourcing ingredients, manufacturing and packaging your creations.
Our kitchens are powered by eco-energy, we use no plastic in our retail packaging and we strive to put the planet first in all that we do. If you'd like to learn more about our kitchens, equipment, processes and expertise and how we may be able to help with your needs, get in touch today.